Admissions
Holt House is a wonderful place for children's first experience of school. Dedicated staff, in beautiful surroundings make this a caring and nurturing environment for every child.
From Holt House our children progress to Carterknowle Junior School, a very short distance away. Carterknowle is similar to Holt House in its approach and quality, but housed in an historic Edwardian building. The two schools work closely together, to make sure that every child's individual needs are met.
Visits
Prospective parents are warmly invited to visit school on our annual open day in October. Please email
communications@holthouse.sheffield.sch.uk
to book an appointment. Parents are shown round every hour in groups of eight. It is preferred for young children not to brought on this visit, as our school will be in full operation on the day.
If parents are unable to come on the open day then a virtual tour can be accessed by clicking on this button.
School opening hours
F2: 8.40am-3.10pm
Y1: 8.45am- 3.15pm
Y2: 8.50am- 3.20pm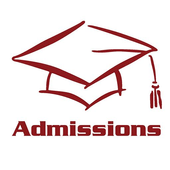 Admissions